Sections
Transportation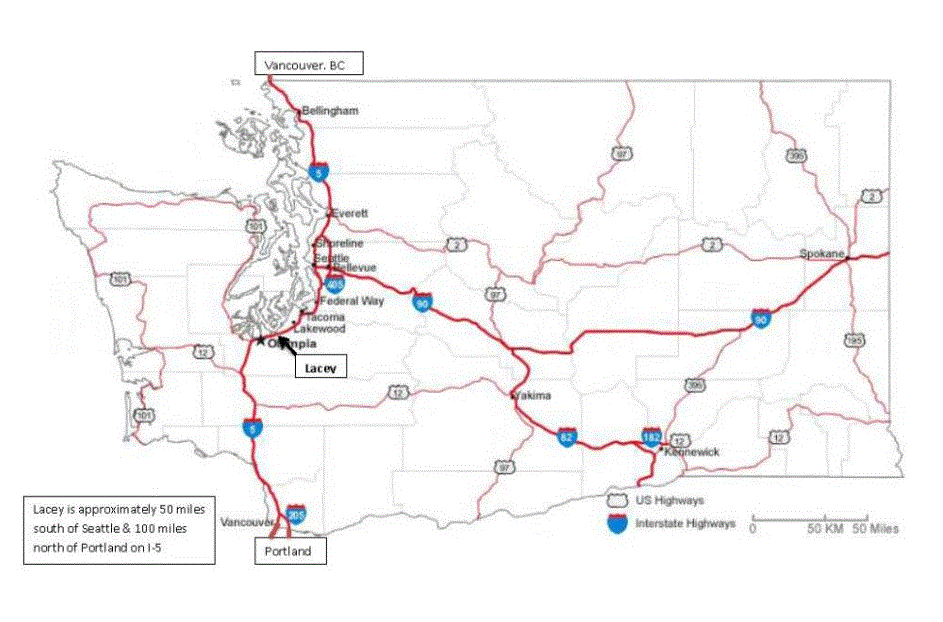 Lacey offers businesses excellent transportation options.  Being located on the Interstate-5 corridor between Seattle to the north, and Portland, Oregon to the south, provides excellent highway access.  Lacey's location also offers the convenience of two large international airports to transport people–and cargo–to and from most anywhere in the world.  Being located on Puget Sound provides businesses in Lacey easy access to several seaports, with deep water harbors able to handle the latest generation of cargo ships.  Lacey also has daily passenger train service and rail cargo.
Traffic counts on arterial streets in Lacey are updated every three years, with counts performed on about 1/3 of arterial streets each year.  Here are the most recent data.
WANT TO KNOW MORE
If you don't see what you're looking for here, please contact us.  We will be very happy to locate the data—the information—that you're seeking!