Sections
Federal Foreign Trade Zone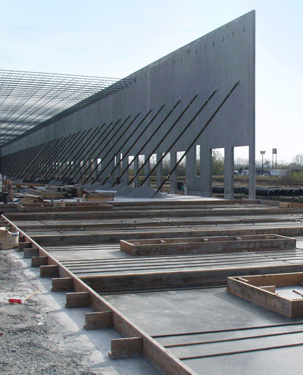 Federal Foreign Trade Zone (FTZ)–Businesses located in Lacey have access to the benefits of a Federal Foreign-Trade Zone, which helps American companies improve their competitive position versus their counterparts abroad. The FTZ program allows US-based companies to defer, reduce, or even eliminate Customs duties on products admitted to the Zone. For example:
Domestic goods involving foreign items can be processed in the Zone to eliminate or reduce Customs duties
Duty-free treatment is accorded items that are re-exported and duty payment is deferred on items sold in the U.S. market
Companies increase their cash flow, save taxes, and improve their bottom line by locating their operations in FTZs
FTZ savings by companies create additional opportunities for suppliers and service providers
The FTZ program promotes American competitiveness by encouraging companies to maintain and expand their operations in the United States
The FTZ program corrects trade imbalances with favorable treatment of products made in a U.S. foreign-trade zone, for purposes of Customs tariffs
For more information on how the Federal Foreign Trade Zone may benefit your business, please click here.