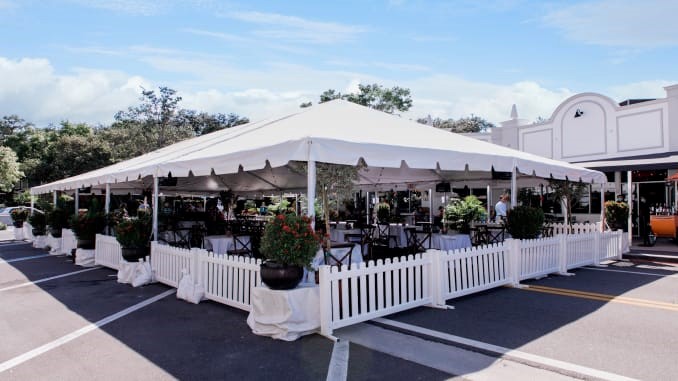 ATTENTION LACEY RESTAURANT OWNERS
ATTENTION LACEY RETAIL OWNERS
THE CITY OF LACEY WANTS YOU TO BE ABLE TO REOPEN FAST, SAFE, AND PROFITABLE
It's going to be a beautiful summer: Let's DINE outside! Let's SHOP Outside!
–Are you concerned about being able to safely social distance AND have adequate table turnover and sales volume to return to profitability?
–Are you concerned that your staff may not be comfortable working in a confined indoor space with customers?
–Are you concerned that many of your regular customers, especially those in higher risk groups, may not be comfortable dining or shopping in a confined indoor space?
–Are you concerned that the City's regulatory hurdles to expand your dining space into your parking lot will require significant time and money that you don't have?
The City of Lacey wants you to be able to reopen fast, safe, and profitable.  We have created a program that will allow you to expand your restaurant or retail store into your parking lot, so long as your landlord approves, with no site plan review required.  If you wish to rent or purchase a tent or other temporary covering from a supplier, all you will need to do first is a call for a free walk though.  If needed, a tent permit can be approved on site at the walk though.  Here is the information.  For a list of tent vendors, click here.